How do you increase Church attendance almost immediately?
As you probably know, there are many wonderful things about the summertime but one that is hard, particularly for ministers, is the expected low attendance on Sunday mornings.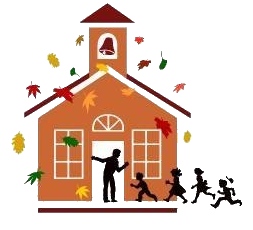 Yes, the summer months may be the only time that many families can get away for vacation and enjoy some time together. So at least you know they are out of town. There is not much to do except to pray for a good time and safe journey to and from their destination. What about the rest of the year? What can be done during the fall, winter and spring months? All is not lost, there are some practical things that ministers can do and some things that anyone in the congregation can do to help.
As far as the minister goes, he can do no better than faithfully teaching the Word of God. "Let us not give up meeting together, as some are in the habit of doing, but let us encourage one another-and all the more as you see the Day approaching." (Hebrews 10:25) Texts such as this one and the many to be found in the book of Acts which highlights the routine (even daily!) gathering together of believers are great places to teach from concerning this important part of Christian life.
Remember the TV show "Cheers"? My parents never missed an episode. I can easily picture Norm and Cliff now. The song said "you want to go where everybody knows your name." It has been said that the most beautiful sound a person can hear is their own name being spoken. Take time to go through your church directory and be sure you can call everyone by name. Put on a name sticker so that new people will be able to call you by name. They will appreciate it greatly. You may be the only to do it! Do it anyway, you may even start a new trend! People who are greeted by name will quickly come to feel more at home and more part of things and thus more likely to return week after week.
Other ideas to see your church attendance numbers skyrocket:
Send personalized post cards to those you haven't seen in a while. They are inexpensive, space provides enough content room and they let people know you are thinking about them.
Pick up the phone. Give a quick call some time after supper and just let them know that you miss seeing them.
Prepare a simple meal. It could be that they have been ill or not feeling well and a home cooked meal (don't cheat! ) sends a personal message of your love and concern.
Help the ministers! The ministers have many hats to wear and several duties and from time to time they may overlook a face they have not seen. Drop a well worded note letting the minister know that so and so has not been there for a while, and in addition to what you are doing, you felt as though they should know. They will be appreciative knowing that there are wonderful people in the congregation doing their part to help keep the flock together.
Have a party and eat. Simple times of fellowship and fun usually work wonders in drawing people back to Sunday mornings.
Applying these simple techniques are easy, but will have amazing results for you.


How to increase your Church Attendance in a few small steps:
Play in Popup