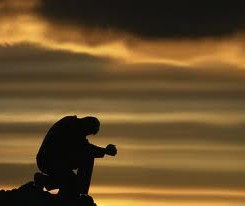 The leaders of your church are the face of your church. They are who your congregation interacts with. You want to give them the support they need, so that they have the energy and excitement to convey to your congregation. An excited congregation means more people coming to your church, more often, which is of course what you want.
Minisiters, priests, deacons, and so forth are people too. They need words of encouragement. So by gently reminding your congregation that church leaders are people too — and perhaps just to send a word of encouragement their way, church leaders can refuel and reenergize, and channel that energy into the church making it an exciting place to be.
Being a leader in any circumstance can be a challenge.  The church is no exception to that rule.  In fact, in many ways it is more difficult.  Leaders must lead volunteers, and the leaders themselves may be volunteers.  There is the burden of trying to make as many people pleased with what is taking place as possible.  Church ministry can be very complicated. Recent statistics point out that every month 1,500 ministers leave the pulpit never to return again.   In order to keep going, encouragement is paramount.  Ministers, bishops, elders, deacons and others who serve in leadership capacities need fresh wind to fill their sails.  Thankfully there is much that the lay people who fills the pews can do to help those whose calling it is to lead and serve God's people.  Remember, that as we encourage and bless others, Jesus tells us it is as though we have done it unto him.
A few months ago I had the privilege of participating in an ordination service for a young minister.  It was my responsibility to speak to him and another minister spoke to the congregation.  To the congregation, the sage-like minister said, "Here is the way for the minister to be a joy to you, you be a great joy to him."
October is considered to be Clergy Appreciation month.  Don't let it slip you by.  Here are some things you can personally do as a church member to encourage your minister/bishop/priest:
Write an encouraging note inside a thoughtful card letting the minister know how he is a benefit to you spiritually-be specific.
Put a gift card to his favorite restaurant or store in it.  If he has children, offer to baby sit or to pay for a sitter.  This sometimes makes it cost-prohibitive for a minster to go out with his spouse.
Encourage the congregation to take up a love offering when the minister is not present.  One church where I was the associate pastor had everyone fill out a small piece of paper indicating what they appreciated about me and put into a large jar.  I spend the entire afternoon reading piece by piece the gems of appreciation.
As a church leader, here are some other tips of what you can do to help your other church leaders:
Send your minister or bishop on a vacation.  Don't call.
Find a retreat center that specializes in ministers.  They usually offer places of solitude and peace.  Perfect for recharging.
Discover the conference that has always grabbed your pastor's attention and pay for the registration and any other costs associated with it.
Seminars and workshops are always available for ministers to hone theirs skills in preaching, teaching, management, leadership and stewardship.  Find you one think they would enjoy or benefit from and send them.
Pastors are always eager to add to their library, so find where he likes to buy books and give a little help to that end.
Have a dinner at the church in honor of your minister.  Ask those who are willing to say a word or two about how their lives have been impacted by his ministry.
Drop a simple note in the mail letting your church leader know that you prayed for them recognizing how difficult this calling really is.
While the tips mentioned above have highlighted ways to encourage ministers in particular they certainly apply to all those in leadership positions in general.  The more supported and esteemed they feel from their congregations the greater joy and enthusiasm you will see from pastors.  That in turn always has a positive affect on the church.  It's a wonderful cycles so long as each is committed to supporting the other.